Here is the song All the Convoluted Reasons We Pretend to be Divorced from Tales from the Resistance: Back to the 2nd Dimension in different languages. There is only 1 so far.
Russian
Lyrics
こんにちわ。ステイチーの友達です。

(Kon'nichiwa. Suteichī no tomodachi desu.
-- Hello. We are friends of Stacy's.)


This page is translated and/or written in Russian. Click here for the English version. If the language uses a non-Roman script (Japanese, Chinese, Hebrew, etc.), then romanization using a commonly accepted method of transliteration would be appreciated.

Шарлин: Когда диктатора свергают, Приговор выносит суд.
Дуфеншмирц: Ой вей!
Шарлин: Его жену, скорей всего, к ответу призовут.
Но в ситуации любой могу найти я верный ход...
Дуфеншмирц: Жёнушка моя всегда всё знает наперёд.
Шарлин: Мы сказали всем вокруг, что развелись.
Дуфеншмирц: Да, это так.
И полезного в том много – скажет вам любой дурак.
Шарлин: Платить налоги выгодно и подоходный сбор.
Оба: Разведёнными считают все вокруг нас до сих пор.
Вдвое больше магазины присылают скидок нам,
На дворовых распродажах за двоих сплавляем хлам,
И у каждого есть ванна, спальня, кухня, кабинет.
Мы, любя на расстоянье, избегаем многих бед.
Шарлин: Мы раньше спорили о том, как отпуск провести.
Дуфеншмирц: Теперь так редко сходятся наши с ней пути
Оба: Когда мы видемся, случается душевный разговор.
Разведенными считают все вокруг нас до сих пор.

Video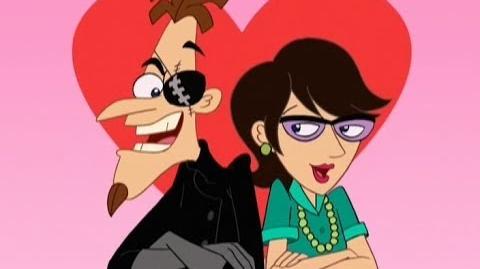 Spanish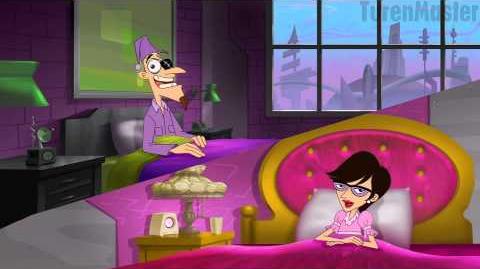 Ad blocker interference detected!
Wikia is a free-to-use site that makes money from advertising. We have a modified experience for viewers using ad blockers

Wikia is not accessible if you've made further modifications. Remove the custom ad blocker rule(s) and the page will load as expected.