Ad blocker interference detected!
Wikia is a free-to-use site that makes money from advertising. We have a modified experience for viewers using ad blockers

Wikia is not accessible if you've made further modifications. Remove the custom ad blocker rule(s) and the page will load as expected.
こんにちわ。ステイチーの友達です。

(Kon'nichiwa. Suteichī no tomodachi desu.
-- Hello. We are friends of Stacy's.)


This page is translated and/or written in Danish. Click here for the English version. If the language uses a non-Roman script (Japanese, Chinese, Hebrew, etc.), then romanization using a commonly accepted method of transliteration would be appreciated.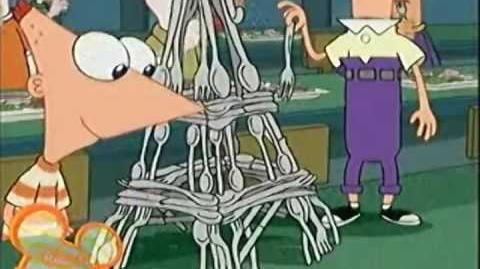 Jeg vågned imorges, alt var sort som blæk
Har ikke set solen siden de førte mig væk
Sergenten siger, at hans ord er lov
Han siger at en fængselsstraf ikke skal være sjov

Jeg har lænker på
De gør dagen så lang
Jeg har lænker på
De sir' kling-kling-klang
Jeg har lænker på
Og jeg hør' dem sig'
At god moral blir' nedbrudt af fri fantasi

Mm-hmm-hmm
En tår vand, chef?

At side i et fængsel er dårligt for mig
Her' der ikke plads til en personlig streg
Hvis man tænker tanker, blir' sergenten bister
For han vil slukke mine sidste gnister

Jeg har lænker på
Jeg kan ikke flyve
Jeg har lænker på
Som en ussel tyv
Jeg har lænker på
Og jeg hør' dem sig'
At god moral blir' nedbrudt af fri fantasi

Der er ikke noget dans og fest, fordi
De synes at god moral blir' nedbrudt af fri fantasi