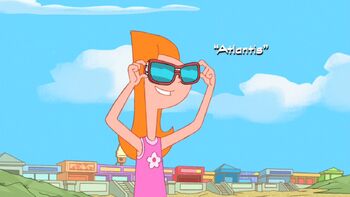 During a trip to the beach, Phineas, Ferb, Isabella, Buford, Baljeet and Irving try to find the lost city of Atlantis which is located in the bottom of the ocean. Then Candace and Linda enter a sandcastle building contest when Candace found out that Jeremy is the judge. Meanwhile, Doofenshmirtz creates an army of plants.
Read the full summary...
Discovering Atlantis
Candace and her mom, and Jeremy
Doofenshmirtz's plants
To return to the "Atlantis" episode summary, click here.
Ad blocker interference detected!
Wikia is a free-to-use site that makes money from advertising. We have a modified experience for viewers using ad blockers

Wikia is not accessible if you've made further modifications. Remove the custom ad blocker rule(s) and the page will load as expected.