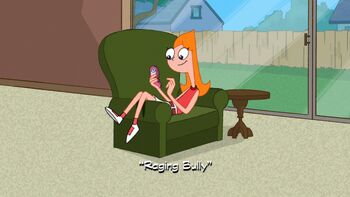 Buford challenges Phineas to a thumb-wrestling competition. Phineas receives training by guest star Evander Holyfield. Dr. Doofenshmirtz goes to extreme measures to get people to attend his birthday and clean up afterwards.
Read the full summary...
The challenge is issued
Phineas training
Buford training
The Brawl at the Mall
Bust brothers or photograph Jeremy?
Agent P's mission
To return to the "Raging Bully" episode summary, click here.
Ad blocker interference detected!
Wikia is a free-to-use site that makes money from advertising. We have a modified experience for viewers using ad blockers

Wikia is not accessible if you've made further modifications. Remove the custom ad blocker rule(s) and the page will load as expected.