I need better clips.
This gallery needs more pictures. Please add more HD/HQ screenshots.
Once there is a sufficent number of pictures on the gallery, this can be removed.
My schedule is totally blown! I am going to miss my polka recital!
The gallery or quotes is/are not in order and is in need of organization. Please fix this.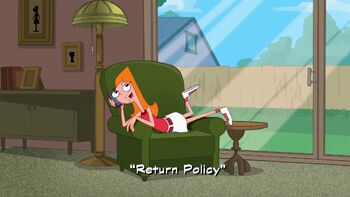 Phineas and Ferb assemble an extreme batting challenge and Candace finds herself in a predicament involving extreme water sports.
Read the full summary...
Gallery
To return to the "Return Policy" episode summary, click here.