"He's a nice guy! Charming, too!"
— The Daily Danville describes Roger.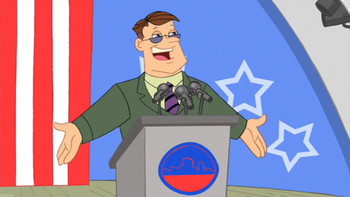 Roger Doofenshmirtz is Heinz Doofenshmirtz's younger brother and is the Mayor of Danville. As opposed to his older brother, Roger is handsome, charming, and successful.
Read the full page...
Merchandise
Books
Miscellaneous
To return to the page for Roger Doofenshmirtz, click here.