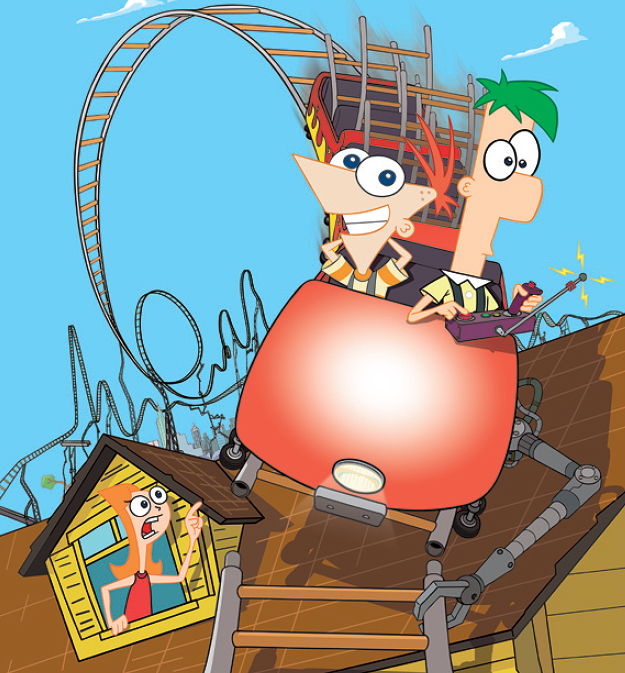 Rollercoaster, the first PnF episode aired and was a big success.
Phineas and Ferb has been around for 5 years and running.
Congrats to Dan, Swampy and the entire Phineas and Ferb team for making a great show with great characters, great music, and great adventures. Keep up the great work guys.
HAPPY 5th ANNIVERSARY PHINEAS AND FERB!