Hey guys.
I just got Across the 1st and 2nd Dimensions at Wal-Mart.
I have listened to the whole thing, and it was GREAT. I would recommend it.
Below are some scans from the soundtrack: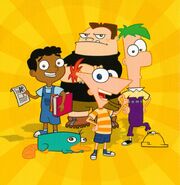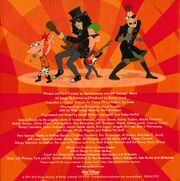 Now listen to this, If you plan on getting the Soundtrack, get it at Wal-Mart. Thier copy of the Soundtrack has 10 extra Songs as a Wal-Mart Exclusive. Below are the scans to prove it.
Well that's all for now.
See you all later.
Ad blocker interference detected!
Wikia is a free-to-use site that makes money from advertising. We have a modified experience for viewers using ad blockers

Wikia is not accessible if you've made further modifications. Remove the custom ad blocker rule(s) and the page will load as expected.