Hello my friends, I'm Bob, and this is the Blog o- Wait a minute, who let him in here. This is the Blog of Planty, not the Blog of Bob. Can someone please show him the door. No Butch, I did not want you to show him the door, I wanted you to show him the door. NO, What The Heck are you doing, don't show him the door, show him the door! (Sigh) Butch, just walk him outside. Thank you, Butch.
Now here's a genuine Planty contest. From now until March 27th @ 6:30 PM. You can upload your fan-art of the nominees of the KCA "Favorite Cartoon" category accepting their award. Sounds easy, Right! Wrong, because there's a catch! Your fan-art must correctly display the winner of the category. Still sounds pretty easy, Right! Wrong again! Read the rules & regulations for the full details:
I. Eligiblity: YOU must be a member of the "Phineas and Ferb Wiki" as of the date of entry.
II. Rules: Your fan-art must correctly display the winner of the "Favorite Cartoon" category (The Penguins Of Madagascar, The Simpsons, Phineas and Ferb, Spongebob Squarepants) WITH the KCA blimp award AND the cast (or a character) from Phineas and Ferb (in any way, shape, or form). You must insert your photo into the Fan-Art category with the title "[Insert UserName Here]'s KCA Contest Entry" by 6:30 PM EST on March 27, 2010.
III. Prizes: One (1) Grand Prize Winner will receive the Grand Prize of one (1) KCA Contest Winner Badge, and their artwork will apear in the Tri-State Gazette. Two (2) Runner-Ups will have their artwork displayed prominently on my (PlantyThePottedPlant's) user page, and recieve two (2) custom userboxes (One (1) Of Their Choice)
Example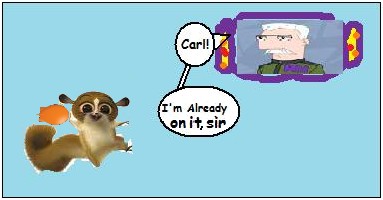 Here is a simple cut-and-paste example of what an entry might look like. Note the presence of characters from The Penguins of Madagascar with characters from Phineas and Ferb and the KCA blimp award. This is what my entry may look like if I thought the Penguins of Madagascar will win.
Entries should be hand drawn whenever possible.
Ad blocker interference detected!
Wikia is a free-to-use site that makes money from advertising. We have a modified experience for viewers using ad blockers

Wikia is not accessible if you've made further modifications. Remove the custom ad blocker rule(s) and the page will load as expected.