Hey It's Ultimate here, I've been watching "The Beak" for quite some time, and I'm thinking that THIS Episode might be the first Phineas and Ferb Episode to win the Gloden Globe for the following: "Best Story", "Best Charater development (Phineas and Isabella)", "Best CGI Animation", and "Best Actress (Alyson Stoner)". Well does anyone agree? Can "The Beak" become the First one to win the Golden Globe? (or at least, get nominated for It?)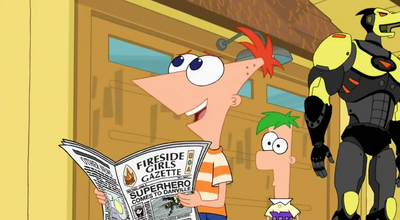 Ad blocker interference detected!
Wikia is a free-to-use site that makes money from advertising. We have a modified experience for viewers using ad blockers

Wikia is not accessible if you've made further modifications. Remove the custom ad blocker rule(s) and the page will load as expected.