People of PnF Wiki, There has been no sign of new devlopments for
Meapless in Seattle
But I can tell you this I'm really excited about Mitch returning (even though he is a jerk). Why? Cause he is the best Villian ever (Tied with K.P.)!! once this episode aires It's gonna be the best showdown yet: Phineas and Ferb Vs Mitch! So can any one tell me if there are any new Developments yet, Cause I CAN'T STAND WAITING FOR IT!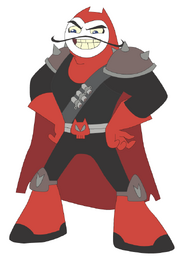 Ad blocker interference detected!
Wikia is a free-to-use site that makes money from advertising. We have a modified experience for viewers using ad blockers

Wikia is not accessible if you've made further modifications. Remove the custom ad blocker rule(s) and the page will load as expected.